How To Get Grammarly Free and Premium Account [2021]
Grammarly is a tool that corrects your grammar if you are writing anything online such as email, blog posts, articles, news, or anything. Grammarly seriously lets you correct minor details of your writing which makes a huge impact on your audience.
If you have an English-speaking audience for your website then having a Grammarly Premium account is a must.
But if you are running out of budget or you cannot afford Grammarly Premium outright or straight away then I would recommend you at least use the Grammarly Free tool which is available currently. Even which Grammarly Free account you will be available to correct most of the basic grammar mistakes you made in writing an article.
You can see the below image as Grammarly is providing suggestions for incorrect grammar. Also, note that Grammarly fixes the incorrect spelling as well. So the first thing you need to do is create a free Grammarly Account. And then install the Chrome extension or Mozilla extension here.
Features and Usages of Grammarly
The features of Grammarly are outright awesome. All you have to do is write a paragraph and once you are done with writing the paragraph Grammarly will automatically after 2-5 seconds will start checking your sentences and put a red line under the lines or words which require updates.
And once you hover over the red line you will get a suggestion like what is the correct thing required to do to correct that sentence.
Upload a Document for Grammar Check on Grammarly
Grammarly also provides a feature that you can upload a document to check all the grammar-related corrections required including the spelling correction.
So once you are registered with Grammarly and logged into your account you can see the dashboard below and you can upload a document by clicking on the new button as shown in the below image.
Install Windows Client of Grammarly
The second most important feature you get with Grammarly is that you can install a Windows client and once you have logged into your Grammarly account you can start using the Windows client for any kind of writing you do on any application of Windows or Mac.
As shown in the below image you need to install and download the Windows or Mac client from the dashboard of your logged-in page and once download install the client of Grammarly.
Once successfully install Grammarly will start checking each line and sentence for you whatever you write over your Operating System.
So in the Free version, Grammarly will only check grammar, spelling, and punctuation. Also, as part of the free version of Grammarly, you will get statistics about your consistency in spelling and punctuation for motivation to improve your writing over time.
And you will also receive a fluency report on the email address with which you registered your account.
Now let's discuss who should get Grammarly Premium Account and why it is an important tool to use in everyday work in today's environment.
As even if you are working anywhere in the world you might be writing some kind of stuff to interact with your customers, business owners, or stockholders, or as a student, you want to write a research paper, Statement of Purpose, letter of recommendation, etc.
Grammarly Free Trial and Support Platforms
Grammarly with browser extension supported for Chrome, Safari, Chrome, and Edge also supports basic suggestions on platforms like MS Word, MS Outlook, Google Docs Support, Native Apps for Windows, and macOS.

Grammarly Free Account also supports basic suggestions on iOS platforms and Android Platforms. So you can install Grammarly-free Android and iOS apps to get the suggestion after you have logged into the account of free or Grammarly Premium Account.
Why You Should Get a Premium Grammarly Account
The Premium Account of Grammarly provides various features which complement its pricing strategy for premium services. As you might be spending $12 per month but that will be worth $12 spent in your life.
A well-written piece of email, statement of purpose, letter of recommendation, research papers, and articles are always complimented and show how much you are dedicated to perfection and also show your knowledge of the English language.
Hence getting a Grammarly Premium account is always a good idea if you are able to spend $12 per month on writing a perfection of anything in any form over any content or subject.
Let's discuss the features you will be getting once you get a Grammarly Premium account and you can decide whether you should take a premium account or not.
1. Clarity and Engagement
The first Feature you receive with a Grammarly premium account is that you get the Clarity feature which provides conciseness on all the sites available over the internet. And also you will able to get a readability matrix for all the sites or websites whichever you are reading or writing.
As shown in the above image you can see the suggestions and corrections that should be done to make the writing more concise and improve the readability for your users or clients or customers or bosses.
2. Engagement and Plagiarism
The second most important feature provided by Grammarly Premium Account is showing engagement data. This is very important data if you are a website owner and you write a lot of articles or posts every day or week to get engagement from your audience.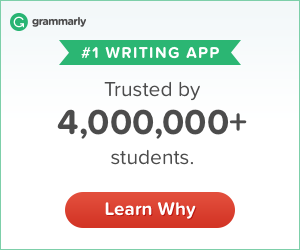 Engagement is categorized into two parts by first is compelling vocabulary which will let you know what should or which word you should use instead of the very basic English you used to make it compelling writing which you can see in the below image which case it is showing that for "very happy" you can write "Thrilled" or "Pleased" or "Delighted" which will make that sentence compelling to read.
Second, in this category is lively sentence variety. This feature will you identify monotonous, repetitive passages which you should rewrite to make the engagement better.
As shown in the below image it is suggesting that the three sentences written are making the same meaning and you should consider writing it in one sentence either.
Plagiarism
Another important feature that I like the most is the Plagiarism checker feature. Grammarly Premium account will let you know if the article you have written is plagiarism-free and it checks the data from over 16 billion web pages within a second which is very huge and the best feature to have.
If you are a website or blog writer like me you can understand how plagiarism can play a role in your SEO and website ranking.

And it's always good to check your article for plagiarism before you submit the post. Plagiarism is also significant for the student who wants to write a compelling statement of Purpose or Letter of Recommendation, which is plagiarism-free.
Most universities check these documents such as a statement of purpose or letter of recommendation for plagiarism and if they found that your letters are plagiarized then you will not be given admission to that university which can be devastating for students.
3. Delivery
Third and the last feature of Grammarly Premium is Delivery. Delivery basically tells you what is the context of your writing and whether whatever you are writing is going in the correct context.
The first thing which also comes with the Grammarly Free Trial version is Tone Detection. Tone Detection is a feature that tells you what is the tone of the current passage you wrote.
Tone detection is divided into various sections some examples are Formal, Neutral, Optimistic, Confident, Informative, etc. So these things will be displayed once you have completed the passage writing and Grammarly runs on that.

Another one is confident language is a feature that lets you eliminate the hedging of the language and try to make the passage or sentence sound more confident.
After this, there is a politeness checker which checks for the politeness of the passage you wrote. This will let you choose alternative phrases that come across as less harsh or hurtful in writing.
Next is the formality level checker which checks or lets you know to write with an appropriate tone even when you are in a hurry. And the last one is the inclusive language check which lets you know or ensures that the words you use are respectful and current.
Is Grammarly Free for Students?
Nope, Grammarly Premium is not free for students. You can only use the Grammarly Free version and in case you are lucky then you can get a few days of free trial for the premium version.
In every season there are many offers launched by Grammarly to get signed up for premium membership for free for a certain period of time. In that season you can get Grammarly premium for 30 days.
Alternatively, if you are completely out of budget and looking for premium features then in this case you can borrow from your colleagues or you can find friends on Facebook and ask them to do county and buy a premium account.
As this will reduce the amount on each student in the group and the purpose will also be solved easily. Let me know if you are unable to find any group for a premium Grammarly account I can look into it and find one for you.
There is another way in which if your college or university has a Grammarly premium account then you can request them to allow you as a student to use it. In most cases, universities allow their students and teachers to use Grammarly Premium for Free.
But you should make sure that at least you have signed up for the free version.
Conclusion
Grammarly is a great tool that offers a variety of features and is very useful to professionals in any industry whether it is a blogger, news writer, student, or professor of the university.
Everyone at this time wants to have some sort of tools to make their writing beautiful and meaningful with good engagement. As per my experience, I highly recommend going to Grammarly Premium Account.
But if you are not able to afford a premium account currently you should definitely try the Free Grammarly Account. In each and every context and each and every day, it is useful to me and I know it will be useful to you also once you have downloaded and created the account.

To Create Grammarly Account Click Here and To Download Grammarly Extension for Chrome Click Here.
If you are new to my blog and want more read I would suggest you read on my blog how to start a blog for passive income. And let me know your thoughts about it. Also if you have any suggestions or queries let us know in the comment section we are always happy to help.
Also, please follow us on Facebook, Twitter, Instagram, YouTube, and Pinterest. Also, subscribe to our YouTube channel soon we will start uploading videos of such content there.
DISCLAIMER: Any links to Grammarly provided on this post are affiliate links. It is a complete user will to register using these links and it does not cost anything extra if they wish to. But it will help us keep motivated to keep on providing awesome content.